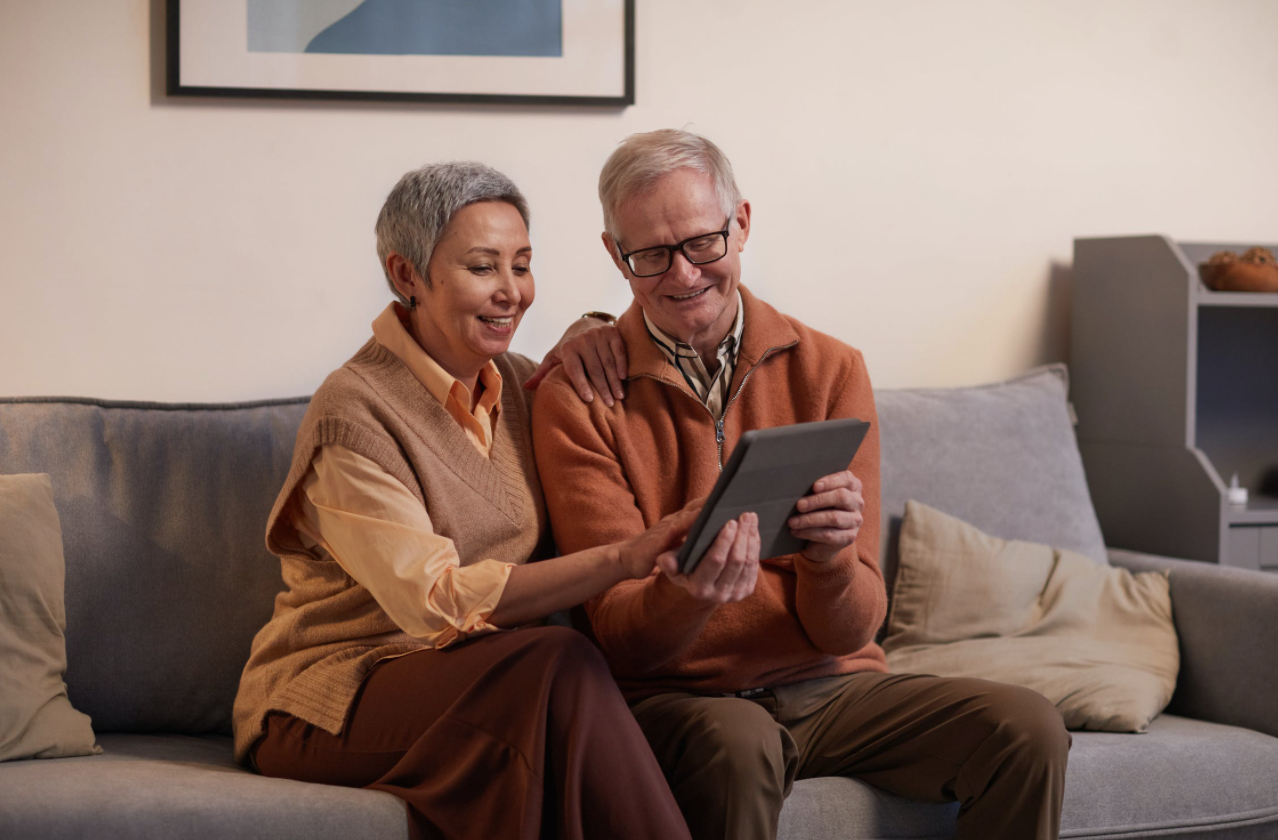 Prostate cancer treatments such as surgery, radiotherapy or hormone therapy can cause a variety of different side effects that can have an impact on quality of life. For example, urinary incontinence and erectile dysfunction are amongst the most common following surgery for prostate cancer1, alongside typical hormone therapy side effects such as hot flushes, fatigue and changes in libido. 
The severity and duration of these side effects can change over time, and monitoring this can give insights into management strategies that may or may not be working. To aid with this, OWise Prostate Cancer was developed with the help of feedback from people living with prostate cancer. The free mobile and web app include tools to track treatment-related side effects and symptoms. This blog explores what you can expect from this feature and how it may be a useful tool. 
What is the side effect tracker feature and why is it useful? 
Certain prostate cancer treatment side effects such as urinary incontinence tend to improve over time, with 83% of men completely continent 24 months after surgery2 (to read more about urinary incontinence and common management tips, check out our previous blog). Keeping an accurate record of how side effects change with time can provide valuable insights into which management techniques work best for you or whether there are certain patterns to side effects improving or worsening. However, even if it is useful information for you and your care team, keeping track of changes can be a lot of work! That's why we designed the OWise Prostate Cancer app with easy-to-use side effect trackers.
"This new app is a valuable addition for men with prostate cancer who want to record useful information about their cancer over time. The app works on two levels and can be used as a simple record of events, but is also an up-to-date source of information on prostate cancer and related problems. I found the app easy to use and worked well on both my mobile phone and tablet devices." – Rob, OWise user
You can choose from over 40 different side effect sliders, including fatigue, erectile function, pain, sleep quality, blood pressure and nausea. You can choose to track only the side effects which are relevant for you, and you can fill them in as frequently as you find useful. 
For example, to help track changes to urinary continence, there are sliders for:
Problems with urination

Number of urinary pads used

Average saturation: this was added due to the variability between individuals in the frequency of when urinary pads are changed. This trend was made thanks to the feedback of those who attended OWise workshops when the app was being designed.
How can I use this information?
The side effect information that you input through the sliders are visualised into a graph, so that you can easily view changes to each side effect over time. You can easily and securely share your personal trends and graphs with your care team. Allowing your nurses, clinicians or GPs to view a detailed record of how your side effects have changed over time can be valuable for them, and has been found to help communication between patients and their care teams as they can discuss treatment impacts much more concretely.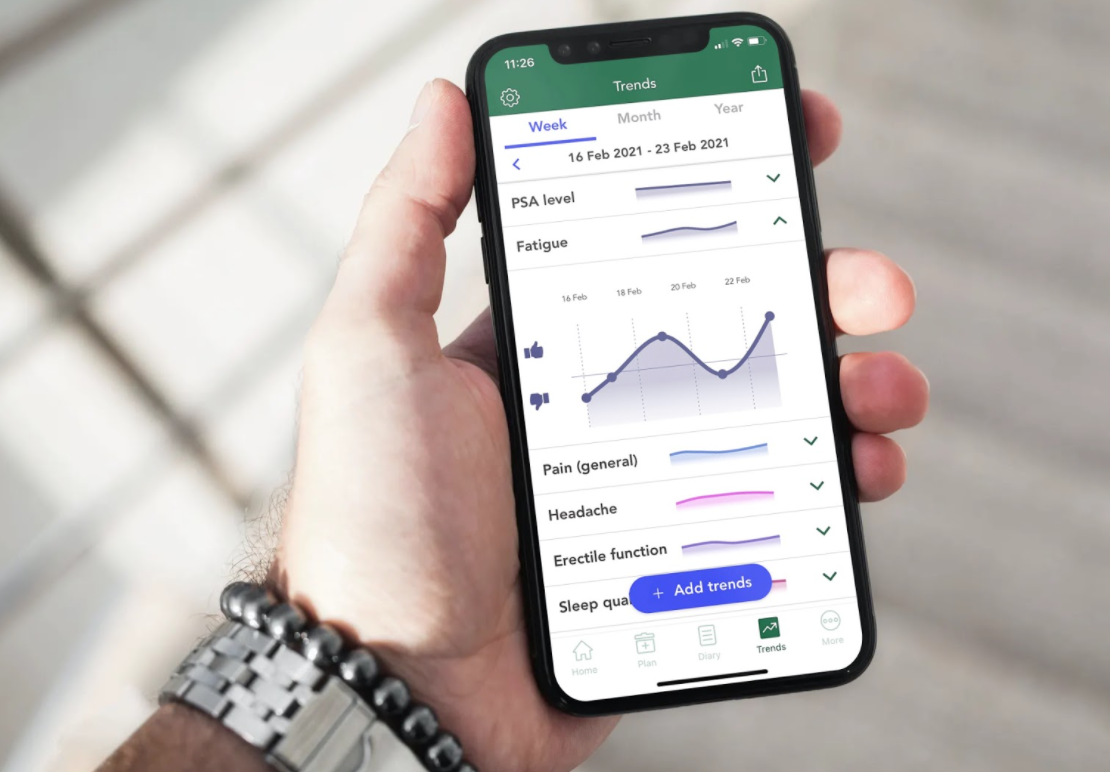 By clicking the "share" icon at the top of your trends page you can select which app you would like to use to send the secure online link which is only valid for 7 days. You can also save your trends as a PDF which you can then print if you would like to store and share your data in hardcopy. 
What happens to my trends data?
We have a strict data security and privacy policy at OWise. For this reason, your trend information is stored completely securely and is collected in an anonymous format. Therefore, we do not hold any personally identifiable data (any data that can be used to identify a specific individual). This means that any trends data that you input into the app can never be traced back to you as they are anonymised. The fully anonymised and aggregated trend and treatment data is used for medical research, to understand how patients respond to treatments and how treatments can be improved. For example, the outcomes of medical research may be used to inform patients when their side effects become worse and how they can limit the impact of this. The outcomes are also used to understand how medical treatments for cancer can be improved.
In addition to helping you assess which side effect management strategies are working for you, the trends feature may enable more direct, detailed and clear conversations between you and your care team about how side effects are impacting your day to day life. Tracking trends may also help you communicate about the impact of these side effects with your loved ones, which may sometimes be difficult to discuss.
We hope this blog has given you a useful overview of the OWise trends feature. If you have any issues or questions about using this or any other feature of the app, please do not hesitate to get in touch!
References:
"Prostate Cancer Side Effects." ZERO, zerocancer.org/learn/current-patients/side-effects/

https://zerocancer.org/learn/current-patients/side-effects/

Sacco, Emilio et al. "Urinary incontinence after radical prostatectomy: incidence by definition, risk factors and temporal trend in a large series with a long-term follow-up." BJU international vol. 97,6 (2006): 1234-41. doi:10.1111/j.1464-410X.2006.06185.x