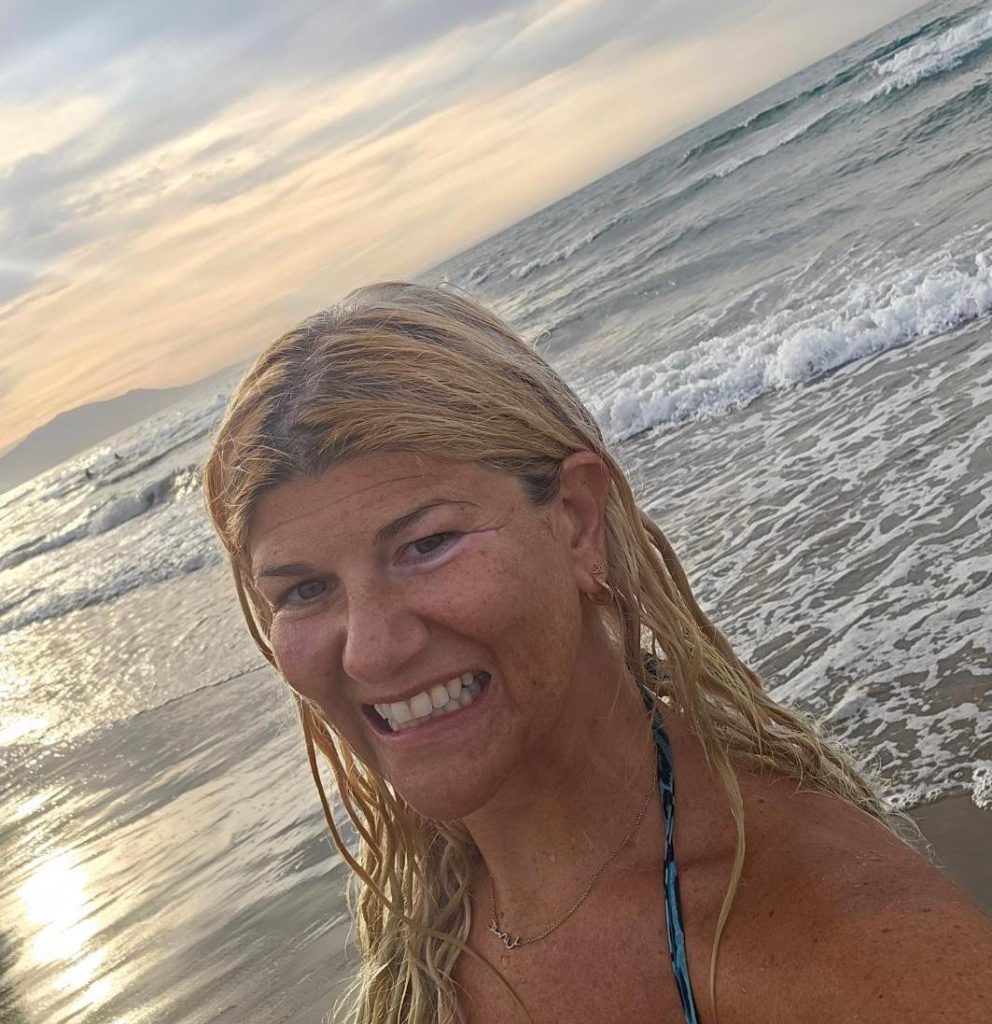 I have tried to write this blog for so long and I simply haven't been able to. I have been meaning to write about the realities of Breast Cancer Awareness Month for me personally, since I became part of this community. Breast cancer gets such a light shone on it during October. I find that it can feel so complex, as this spotlight shines bright for me and so many others every day, of every month. Which is the reason I wanted to write something about this.
Recently, a huge part of what I was going to write about just happened. I lost a dear, dear friend to this dreadful disease. I enter this month with the stark reality of this cruel disease. That 31 beautiful precious loved women are still dying, every single day, from secondary breast cancer in the UK.
So, I write this blog with the heaviest heart. This is the reality of being part of a community that lifts your soul higher than you could ever imagine with the magical connections made but breaks your heart unimaginably with the devastating losses.
Breast Cancer Awareness Month before I had Breast Cancer
To start, I want to rewind to how I used to approach this month of awareness before my breast cancer diagnosis. Two months before I was diagnosed with primary breast cancer in 2019, me and about 40 other women were hanging out of windows and running around a pretty street in Notting Hill in our pink bras. It was quite the sight. It was to raise awareness for breast cancer. This was something I was passionate about, having lost my Mum to it ten years earlier when she was 59 years old, and my maternal grandmother who I never had the chance to meet. I channelled this grief into fundraising and raising awareness.
We threw a party for what would have been my Mum's 60th birthday to raise money for Breast Cancer Now (Breast Cancer Care back then). I had walked 60km over a weekend with my cousin to raise money for breakthrough breast cancer treatment. I had thrown fundraising clothes shopping events. Fundraising and shouting about breast cancer awareness coursed through my veins and gave me the chance to turn my grief into something positive.
Breast Cancer Awareness Month with Breast Cancer
In 2020, October came around again. The difference this year was that I was now a breast cancer patient. I had some activity planned to try and get as many people as possible to wear pink bras, take a picture at a window and donate to CoppaFeel (lockdown vibes – as there was no possibility that year of getting everyone together!). I was fresh out of chemo and my double mastectomy and now in the midst of radiotherapy. And I felt horrendous.
Something was different this year. Unlike previous years, I started to feel like I hadn't done enough. Which sounds absolutely crazy in hindsight! In the depths of active treatment, I was worrying I was not being active enough to shine a light on this disease I was living through. I felt an urgency to let everyone know how important it was to know that breast cancer affects young people. Men. It can happen to anyone. And that it kills. I wanted to scream this from the rooftops and make sure everyone was checking regularly. And yet my energy was on the floor. It all felt so heavy. Being a breast cancer patient during breast cancer awareness month was incredibly difficult to navigate.
If you're experiencing cancer related fatigue, take a look at the blog 'Cancer related fatigue – it's not "just tiredness"'.
Breast Cancer Awareness Month beyond a Breast Cancer diagnosis
Every October since then I have made sure to share my story with passion. I have taken part in campaigns. I have partnered with brands to sell products where money goes directly to the charities that are working so hard in secondary breast cancer research (be careful of pink washing, and make sure you know where the money for products being sold is going to). I now feel physically and emotionally stronger, but I still notice how exhausting the month can be and how it can impact on my mental health and my energy. I realise how important it is to not run out of steam.
'Pink washing = Companies marketing a product and turning it pink for the month of October but not being clear on where the money being raised or donated is going. Jumping on the pink bandwagon without giving a decent percentage of sales to organisations that are focused on research.'
The reality of Breast Cancer
It's so hard to explain but ultimately this is an incredibly emotional month. The topic of breast cancer feels like it is given the steroids usually prescribed during treatment. It can be so incredibly triggering for those that live and breathe it daily. Breast cancer is something I talk about every day. I look at the scars all over my body every day. I miss my beautiful Mum every day. I am a different person because of it every single day. There is nothing very pink or fluffy about the reality of this disease. Pink may be the colour of the ribbon and it helps to keep breast cancer awareness strong, but the brutal reality can sometimes get lost in the prettiness.
The longer I live beyond my diagnosis the more beautiful souls I have met, and devastatingly the more beautiful souls I have lost. This is the reality.
I enter this Breast Cancer Awareness Month heartbroken for the loss of my beautiful friend Nicky. A soul who shone so brightly in her far too short lifetime. She taught us all to grab life and check our tattas. Our hearts are collectively broken. My heart hurts. On a personal level, and for the whole of our community.
So, I wanted to write this blog to say if you are feeling the weight of everything, please, please know that by using all you have, to face breast cancer, you are doing more than enough.
Tips for getting through Breast Cancer Awareness Month
It is not your job to raise awareness too
We do it when we feel we can, but it is our job to protect our mental health as best we can. To put ourselves first. And to rest and retreat when we need.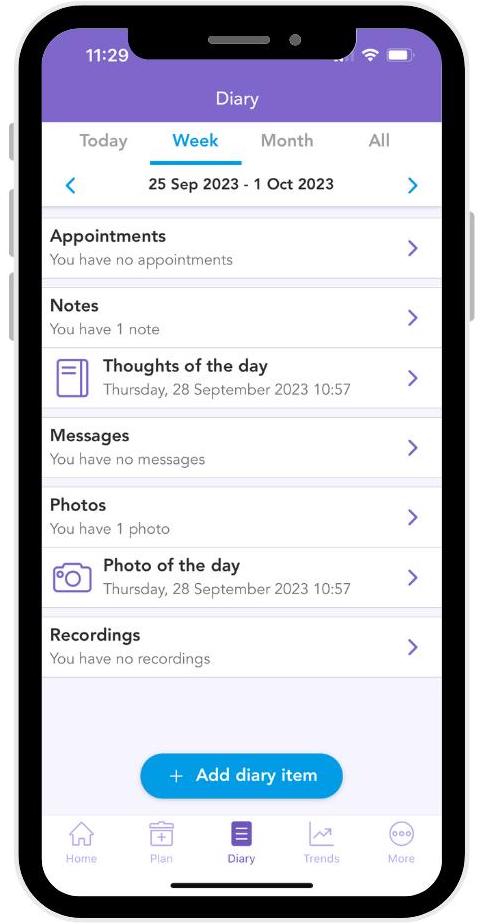 Take time off social media
If it is all getting too much, remove yourself from it all. You do not have to show up and spread awareness if you do not feel up to it. Conserve your energy and be kind to yourself.
Try journaling
It is so important to set free your deepest and darkest thoughts. Those you may not be able to talk to anyone about. The OWise app has a notes function where you can write anything you like each day, attach images and store it safely. You can store pictures in here that you may not want in your camera roll. It is the perfect tool for getting it out, letting it go and feeling lighter and clearer in the process.
Honour those you have lost
For me this means sending love out to the universe and keeping them in my heart and conversations always. Spending more time in nature feeling close to them and speaking their names to keep their spirit alive.
Be compassionate to yourself
This is a huge amount of loss, especially in young women. Wrapped up in triggers of your own mortality. We are not trained medical professionals who expect to face death this regularly. Being in the cancer community is the most beautiful support and love and friendships I hold so, so dearly. I wouldn't be who I am today without them. However, this level of loss is devastating and needs extra kindness and care.
If you are reading this not having had breast cancer yourself, please check in on your breast cancer friends. They may not be okay this Breast Cancer Awareness Month.
Put yourself first this Breast Cancer Awareness Month 
Go slow, go gently, go kindly and know that you are doing more than enough simply surviving the storm of a breast cancer diagnosis. If you need to hide away for October that is totally fine. People will still need to be reminded of boob checking in November and beyond, donations will still be desperately needed for life changing research. Put yourself first and know I see you. I feel it too.
Thinking of the beautiful angels in my life taken far too soon by this dreadful disease…
My beautiful Mummo, Nicky, Mary, Mikki, Liney, Claire, Rhi, Annalesha, Emily, Hatti, Emma, Sally, Vikki… And so, so many more. I will keep your memory alive forever and keep fighting this fight, not just in October but always.