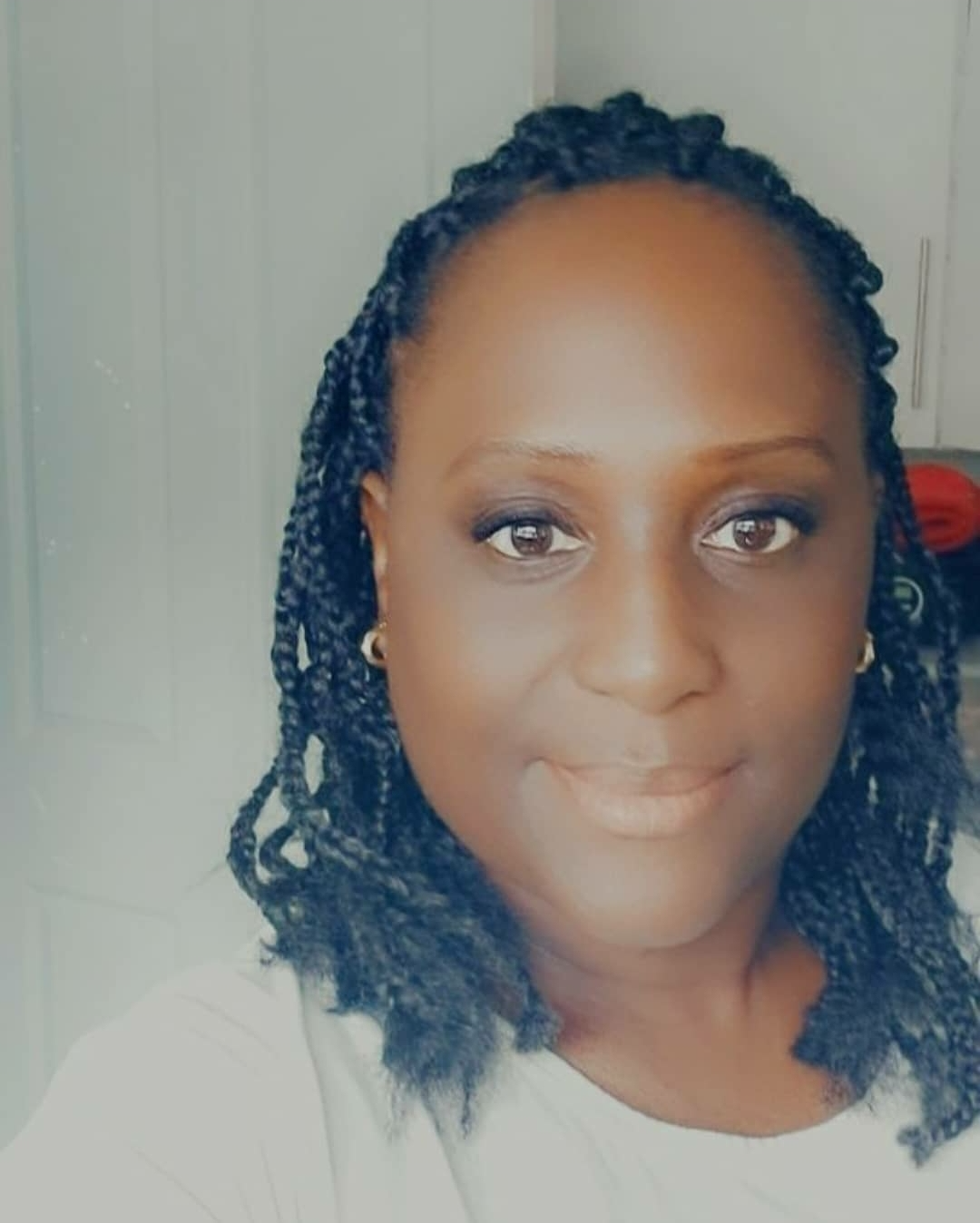 Breast cancer affects people from all different backgrounds – it does not discriminate. Despite this, there are significant disparities in the rate of diagnosis, patient experiences and survival outcomes among different ethnic communities. 
For example, uptake of breast cancer screening is generally lower for people from BAME groups (Black, Asian and Minority Ethnic) compared to the White population1. A 2009 study found that Black women aged 15-64 had significantly poorer survival outcomes at both one and three years since diagnosis than White women (85% compared with 91% at 3 years)2. Moreover, a study found that cancer awareness and help seeking behaviour to be low across all minority ethnic groups, with the lowest awareness in the Black African group3. 
These statistics may be due to a range of different factors, such as the taboo of a cancer diagnosis, the representation of cancer within certain communities, as well as religious and cultural factors. 
Here, we interviewed Natasha, a school nurse who is behind the @blackbaldnbeautiful Instagram page. Natasha's page aims to tackle some of these inequalities by raising the awareness of breast cancer within BAME communities, as well as addressing the different challenges that may be faced by women of different ethnicities throughout diagnosis and treatment. 
Natasha, 47, was diagnosed with stage 1 breast cancer in November 2018. She is the third person in her family to be diagnosed with breast cancer. She has two children, Nicole and Myles, who are 19 and 15. She currently works as a school nurse, which she absolutely loves – "it's just been amazing to get back to work after finishing all my treatments for breast cancer". 
What inspired you to start your Instagram page focused on BAME women and breast cancer? 
I suppose it started when I finished radiotherapy. I was never really somebody who was into social media before going through my journey, but my daughter said to me, 'Just get an Instagram page, Mum!'. I think purely for the fact that she just wanted to send me things, but I never really had the time to look at them. However, after my diagnosis, I thought right, I'm just going to share my story, share my journey with breast cancer, and keep it as open and honest as possible. That's what I did using Instagram, and it was amazing. 
After my surgery, chemotherapy and radiotherapy, I spoke with lots of women about their experiences, but I never really could find ladies of colour from the UK. I thought, there must be more of us; I'm one, my aunt's one, my mum's one … If the statistic is 1 in 8 ladies being diagnosed with breast cancer, which is now changing to 1 in 7, then where are they?
I also know, coming from a Caribbean community, that we keep things like this very quiet and secret — we are raised not to talk about our problems, not to put all our business, so to speak, out there. It made me think that there must be a lot of women out there going through this journey in silence and I thought I'm just going to start my Instagram page and see what happens.
What do you hope to achieve with your presence on social media?
The idea of the Instagram page is to highlight breast cancer among all ladies of all nationalities, but especially among ethnic minority communities. I want to let people know that it's okay to put it out there, that it's okay to talk about it. It's also important that people can see images of individuals who look like them. For example, a radiation burn on light-coloured or white skin is going to look very different to someone with dark or black skin. I want to highlight these differences, share experiences and just support each other as individuals go through their journey. 
Why do you think there is a taboo around a cancer diagnosis in BAME communities and how do you think we can address this? 
There are definitely taboos around cancer in the BAME community – that's a fact. When I was growing up, if someone died of cancer you wouldn't be told what it was, just some 'mysterious disease'. Like I say, speaking for the Afro-Caribbean community, we will often try and stay at home and remedy things ourselves and not share this information with other people. That's why I said it was important for me to put my story out there and I think that more ladies are doing this now.
To address it, I think we all have a responsibility. If we can talk about it more, put it out there, whether on social media, tv, radio, then it should just become a normal part of conversation, a normal part of our lives. We are also lucky in this country; ladies are offered breast screening. But the younger ladies are not offered that, so it's important to know how to check your breasts and also talk about this with your friends "When did you last check your breasts?". 
I hope that eventually my daughter's generation and the generations thereafter will be able to talk about these things quite normally.
In your opinion, what factors do you think contribute to the reduced number of early cancer diagnoses within the BAME community and how can we improve this?
I think partly it's a generational and cultural thing. If there is something going on, you do not talk about it, you stay at home and try to deal with it on your own. Many people just associate breast cancer with a lump, but it is anything that is different from 'your normal', whether it be an inverted nipple, bleeding or discolouration. I think the more ladies of colour that talk about it, the more ladies that will come forward.
I also think the media has a lot to do with it. If you google images of breast cancer, it is white women that you see, not black women. The way we improve this is by having more posts, more pictures, more interviews, so that there's more out there for ladies of colour to relate to. Even simple things like how hair may be affected differently for black women going through chemo than for others. We talk about chemo curls, well ladies of colour, black women especially, have curly hair anyway. So, it does not grow back, actually it grows back the opposite way as to what it would normally, for women of non-colour. It's about stepping forward and talking about it.
What do you think we can do to raise awareness of breast cancer within BAME communities? 
I think we can raise awareness if more ladies can see what is happening, more ladies talk about it, more ladies who have Instagram pages. It's also about raising the awareness within your own communities. There's often fear and a lack of education in certain communities so whatever way you can make a difference in your community, the better. For me that has meant a number of things, using social media, doing some interviews, and joining projects such as Black Women Rising, which do amazing things.
I was involved with a portrait exhibition with Black Women Rising, which will be displayed at the Tate museum (2021), and I'm in their magazine as well. Leanne Pero, the founder, is really putting her work out on social media and that is absolutely great. That's actually how I first got involved with Black Women Rising, through Instagram, so it goes to show how useful that platform can be for connecting people.
Black Women Rising is a cancer charity founded in 2017 by multi award winning entrepreneur and stage 3 breast cancer survivor Leanne Pero. It was created to address the gaps in cancer support services for Black cancer patients. 
"Mainstream cancer services are not inclusive enough and do not provide adequate support tailored to the Black and ethnic community. Similarly, the community are not engaging with medical services which is leading to later diagnosis and unnecessary deaths at a disproportionate level than women in other groups." – Statement from 'The Leanne Pero Foundation'
You can find out more about Black Women Rising on their website – including their monthly peer support groups, magazine and podcast. 
Personally, I'm also trying to run my own project as I'm hoping to set up a cancer community support group. Not just for breast cancer but for everybody in the community who has been affected by cancer. I've also been invited to do some Zoom talks and have spoken on a radio show with Dr Henna. There's always something you can be doing to raise awareness.
Is there anything else that you would like to share? 
For me, it's about early detection, it's about raising the awareness, it's about encouraging ladies to go and check their breasts. It's about talking about it so that the media, who do have the power, can help change the situation and to help educate ladies. 
In order to detect earlier we have to be self-checking constantly, continually. If you do not know how to do it, there's lots of information out there on the internet to show you how to check your breasts. Please do check your breasts because that is the key, for all women but for BAME women, like I've said before, we are less likely to be diagnosed than our white counterparts. However, we are equally the ones who do not come forward as soon as our white counterparts find something. 
We have an amazing service in this country. You might have to go in for things like appointments, mammograms, scans, biopsies, but it is all for the purpose of finding breast cancer early. 
My aim going forward is to raise awareness within the community, for women first and foremost. 
Could you tell us your thoughts on OWise?
OWise is great! I wish I had known about it when I was going through chemotherapy, because it's an app where you can keep absolutely everything you need about your treatment. I know what it feels like when you have all these questions in your head, and you start to go blank as soon as you arrive at the doctors. Being able to have it all in one place; your appointments, your side effects, your questions — it's just an amazing app and I would certainly recommend it. The information on the app and your social media is also very useful and I've learned lots from what you have put out, so thank you so much for that! 
Community or online support groups and pages, as well as charities like Black Women Rising, play an important role in raising awareness and addressing these inequalities. However, as Natasha highlighted, it is paramount to continue to speak up about this topic so that it becomes a normal part of the conversation. If you would like to find out about local community support groups in your area, you can use this Macmillan tool or if you would like to find out more about the work of Black Women Rising, you can head to their website.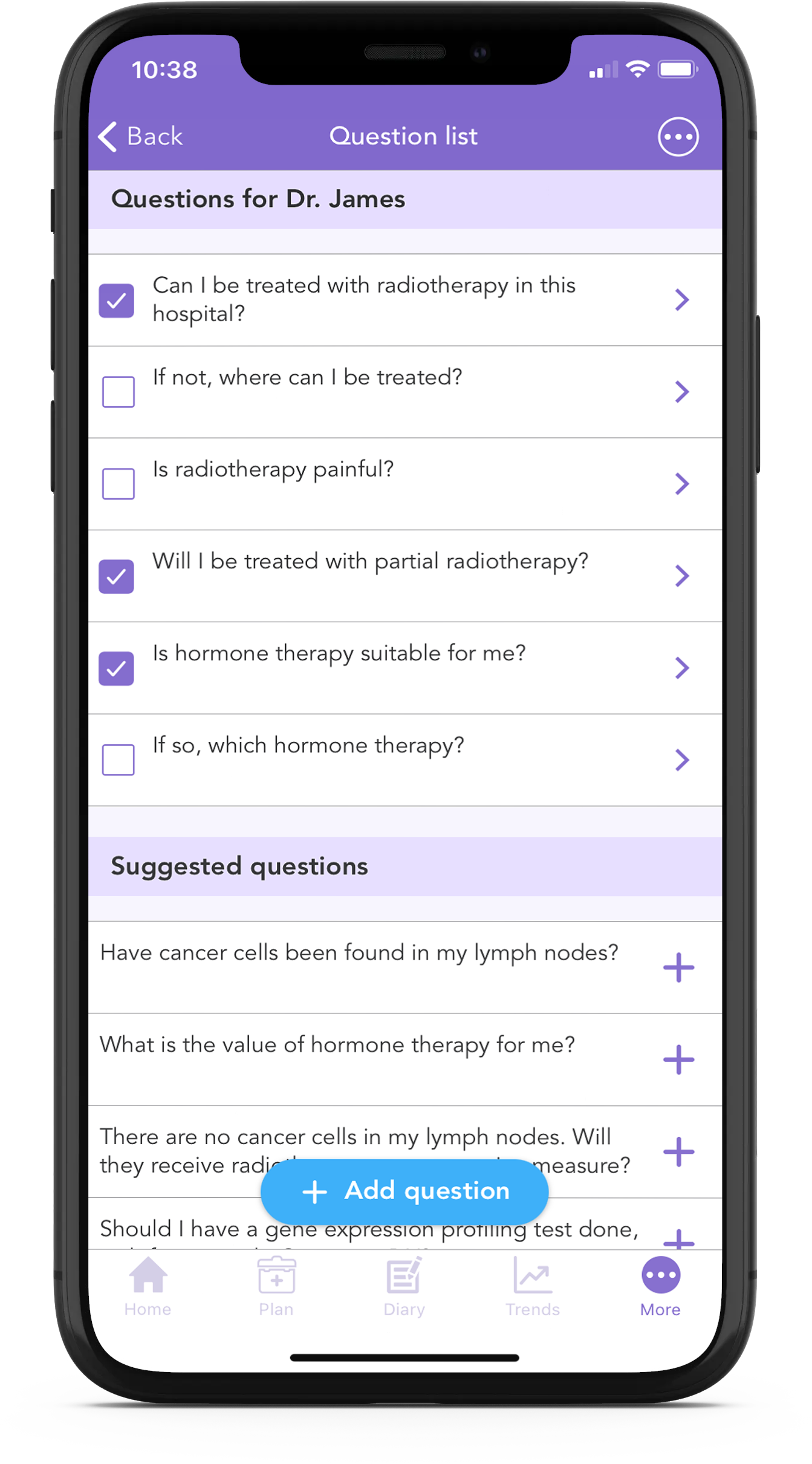 Our aim at OWise is to ensure anyone who receives a breast cancer diagnosis can feel empowered throughout their treatment. The OWise app can help you to regain control by providing personalised information to keep you informed about your type of cancer and your treatment options. We also help to improve your communication with your care team with our self-management tools. For instance, you can take notes, photos and audio recordings at your appointments so you don't miss any details, and you can keep track everything you want to ask your doctor with a tailor-made list of questions. Interested in downloading the app? Download it for FREE today!
Read more
Macmillan UK – The Rich Picture: People with cancer from BME communities. Available at: https://www.macmillan.org.uk/_images/BME-groups_tcm9-282778.pdf [Accessed January 2021]
References
Jack, RH., Møller, H., Robson T.

and

Davies, EA., 2014

.

Breast cancer screening uptake among women from different ethnic groups in London: a population-based cohort study.

BMJ Open

4:e005586.

National Cancer Intelligence Network, Cancer Research UK and London School of Hygiene & Tropical Medicine. 2009. Cancer Incidence and Survival By Major Ethnic Group, England, 2002-2006. Available at: http://www.ncin.org.uk/view?rid=75 [Accessed January 2021]
Waller, J., Robb, K., Stubbings, S., Ramirez, A., Macleod, A., Austoker, J., Hiom, S. and Wardle, J., 2009. Awareness of cancer symptoms and anticipated help seeking among ethnic minority groups in England. British Journal of Cancer. 101(2): pp. 24–30