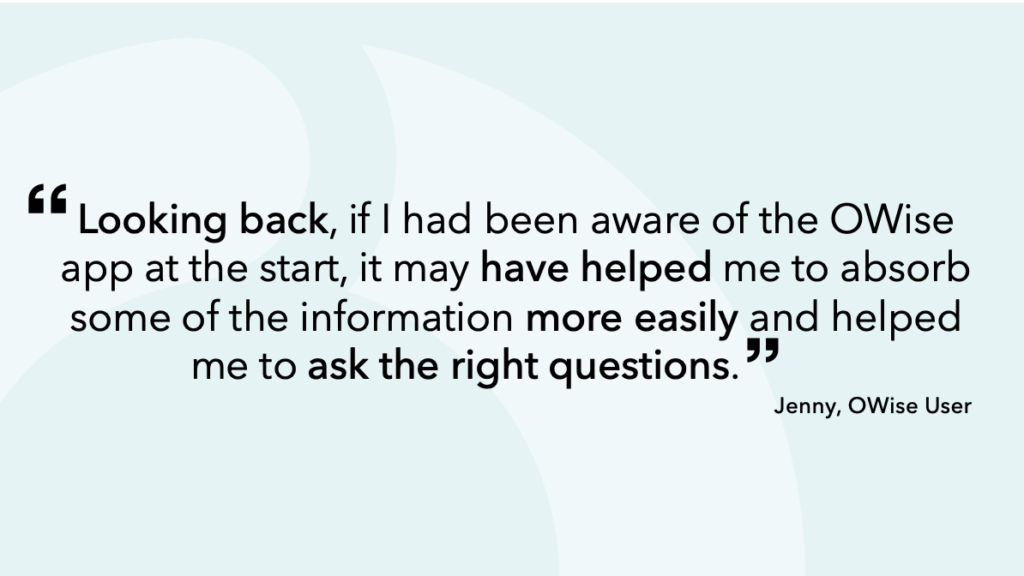 What was your diagnosis and treatment plan?
In January 2019 I was diagnosed with invasive lobular cancer which led to a mastectomy, radiotherapy plus a range of hormone and other drug therapies (monthly injections of Zoladex, daily tamoxifen tablets and six monthly bisphosphonate infusions). Because of my risk factors I had an elective second mastectomy and was reassured I had made the right decision when the tissue showed the start of the disease process there too. Unfortunately my body reacted severely to the combination of drugs so I also had my ovaries removed in order that I could stop the monthly injections.
What were the main treatment side-effects that you had to cope with?
I am so grateful for the treatment but my reaction has been intense. Some of the symptoms are plain annoying but others are more debilitating. My main challenges are significant fatigue, hot flushes (around 20 a day), heightened pain, constipation (sorry reader!) and now some difficulties with blurring of my eyesight. However, throughout my treatment, the NHS and the nearby Maggie's Centre have given superb help. The staff are not simply "doing a job" but are so caring.
Has OWise helped you, and if so, how?
In early 2020 I was introduced to the OWise app. This app is a really useful tool to bring together relevant and up to date information. Being given a cancer diagnosis and told of an extensive treatment plan is a really intense process which can feel like "information overload". This app helps to summarise the important questions for those early appointments and gives links to key websites. Looking back, if I had been aware of the OWise app at the start, it may have helped me to absorb some of the information more easily and helped me to ask the right questions.
The app also allows us to track symptoms over time which is helpful for looking back to see how progress has been made or to give hints for questions we may need to ask to our specialist nurses or the consultants. 
Could you tells us about your experience testing the new OWise app?
Recently, I have been involved in the testing for a new version and have been impressed by how open the team have been to some ideas for changes. I'm especially looking forward to how the new version lets us see the bigger picture of how our experience compares to others. This information will be so helpful for our medical teams so that they can understand from a patient's viewpoint how we are reacting and adjusting to the huge changes that come from treatment.
Do you think that OWise is a useful tool for someone diagnosed with breast cancer?
Having an app like this should also help our nurses and doctors as they can look very quickly at the symptoms and notes we have recorded and see at a glance where we might need a call. Visits to the clinic can take a lot of energy with the travel and being in the hospital setting again so a friendly chat based on what we have included in OWise would save time and let the team keep an eye on us where that is needed.
How has your lockdown experience been?
These last few months of lockdown have been a gift to me! I have been able to take life at a quieter pace at a time when I am working through the after effects of last year. I have been surrounded by friends from our church and neighbours who have been so kind. The hospital has been really great and has carried on with my six monthly infusions. They have also fitted in two extra appointments to help me with some new after-effects. Seeing those nurses working so cheerfully in their PPE was such an example of why our NHS is so good.
All the very best to the OWise team for the launch of the updated app. Thank you for all the effort to design this for us.
Jenny was part of user testing for the new OWise app which is now available on the iOS App Store and Google Play. If you haven't already, download OWise today.