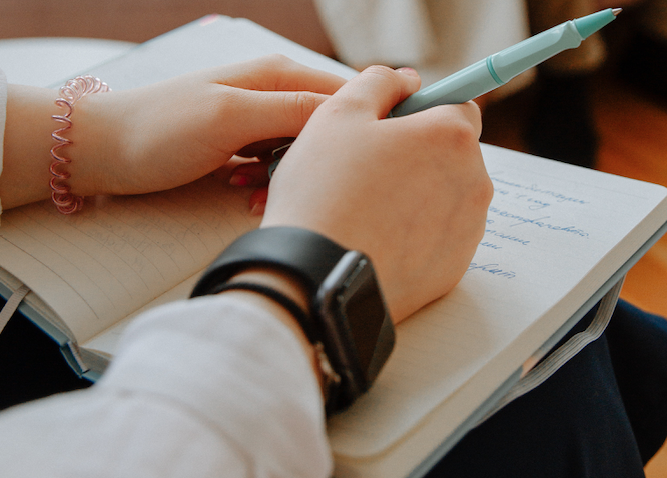 Having managed many of her own struggles through life, Claire Francis, who is the person behind Counselling with Cancer, believes this has given her an invaluable perspective on life. Claire's journey to become a counsellor started roughly ten years ago when she was made redundant and decided to dip her toes in a foundation course, and so her journey began.
Can you tell us about how you got into counselling, and a little bit about your process?
I had counselling myself around 20 years ago after my daughter was born 6 weeks early and I was having post-natal depression. It was then when I sat down in the first session that I automatically thought, "I want to be in the other chair counselling people". I was hooked. Many years later I was made redundant and needed a break so I took some cleaning jobs and dipped my toes into counselling. Once I started, I just couldn't stop.
I trained first as a Person-Centred counsellor. Here we talk about the client's thoughts and feelings, working in the here and now. Over the years I have added different techniques to work with, both from training courses as well as speaking to other counsellors. After the intensity of the last six months of my training I wanted to put the pencil down and have a rest, so once I qualified I stopped studying and a position came up as a counsellor at Macmillan. I haven't looked back and really have followed my feet. It just seems to be the most natural path for me to counsel in cancer.
Currently, I have my own private practice, although I still volunteer at Macmillan along with The Princess Alice Hospice. I have supervision there so I am trained in the area of cancer. I have also just finished a very intense 'Bereavement in Covid' training. It's so important to me to understand what it's like for the client now. Bereavement doesn't always mean the loss of someone; bereavement can also mean a major change or the loss of something.
What are the main issues cancer patients have when they come to you?
There are so many reasons clients come to me who have been affected by cancer. Some are trying to come to terms with their cancer or diagnosis, family members are looking for ways of supporting their families or trying to cope with the tragic news. Friends are coming to terms with the news and wonder what to say or do, patients feel like they have lost their identity and want to be who they are and not just the C word. And then of course there is bereavement.
Some of my clients are young adults who have been through their teenage years watching their parent be unwell, having to grow up very quickly and then come to terms with their loss. Cancer is such a destructive disease; it leaves a huge ripple effect through families and friends. Cancer really does affect everyone and everything around it.
Can you share some tips for patients dealing with anxiety or mental health problems during this pandemic?
Talking to someone is always good for anxiety, but if the anxiety is too intense it's possibly better to speak to a professional. There are lots of charities who offer help too. Covid is bringing a lot of mental health issues along with isolation and shielding. I would suggest to go shopping early in the morning or later on in the evening. Avoid busy times and avoid popular tourist spots or where lots of families go. Walk somewhere out in the open with a safe companion for safety reasons, keep your bubble close and stick with one or two people so you have company. If you are well enough, try some exercise and if you are not or cannot go out, try doing Mindfulness. For mental health there are lots of free things on social media, or maybe just a nice colouring book or jigsaw. I work with the client, and they make their own choices.
Sleep is a problem for so many people right now. We are not socialising like we normally do, our brains and bodies are not active, there is a lot on our minds and clients are not receiving the care and attention they need medically. Try a few different approaches. One option is a nice lukewarm bath with some salts. You can get lots of different salts such as Epsom salts or Himalayan salts, vegan salts — they do not have to be expensive! I have tried and tested most and they are all pretty much the same, it's just preference.
Avoid social media, caffeine, sugar before bedtime. This allows your mind to slow down and you will know your cut off time. If you wake up in the middle of the night, try some meditations and don't fight it. Again, there are lots of suggestions on NHS Direct.
How do you think OWise can help patients from a psychological perspective?
OWise is a fantastic app where you can keep an honest log of your cancer journey, your treatments, moods, appointments, notes and much more. I always recommend this app to my clients now. It is definitely a tool I recommend and is most definitely at the top of my list. Clients have so much to take in and so much to remember. When they're stressed and on treatment they can forget things, so it's fantastic that they can keep everything in one place.
Anything else you'd like to share about your practice?
I think I've mentioned it all above. However, if you need any further information you can contact me for a free consultation or look at my website which is regularly updated www.counsellingwithcancer.co.uk
The OWise app is available on the iOS App Store and Google Play.