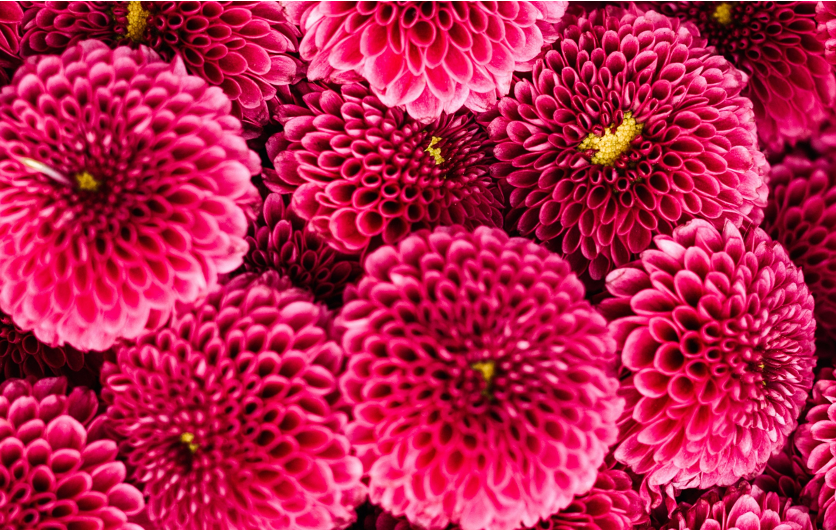 Appearance alterations due to treatment takes one of the biggest psychological tolls on women who have been diagnosed with breast cancer. Partial or complete loss of one or both breasts, scarring, asymmetry, lymphoedema, hair loss, weight fluctuations, skin reactions… the list can go on. ⠀
These changes don't define you, but they can often result in negative impacts on your body image – that is, our thoughts, feelings and overall attitude around how we look, how we feel and the way our body works. This can be accentuated by the standards of body image set by society, through social media, television, etc, which rarely show anything but the "perfect" woman. 
"When I lost my breast I lost my sexuality. I don't feel feminine or whole and I feel angry and sad that this has happened." – Kate, 501 
It's so important that we embrace ourselves and try to relieve the stress that appearance related side effects can cause. And that's exactly what Look Good Feel Better (LGFB) aspire to do. In our discussion with LGFB, you can find out who they are, their top tips for managing some physical side effects of treatment, and how you can access their workshops. 
What's the story behind Look Good Feel Better?
Look Good Feel Better is the only organisation created to help with some of the physical and emotional side effects of treatment.  The charity has offered confidence boosting workshops across the UK for over 26 years and has services for women, young adults and men.
In your experience, what is the impact of a changed body image on cancer patients?  
Changes caused by treatment can have an adverse effect on people and can make their everyday lives and relationships with family, friends and colleagues even more challenging.  Everyone is affected in different ways but if someone experiences changes in skin tone, extensive weight gain or loss, thinning or lost eyebrows and lashes and other 'visible' effects they can often feel like they're losing themselves.  
How does LGFB's work affect people going through a cancer diagnosis or treatment?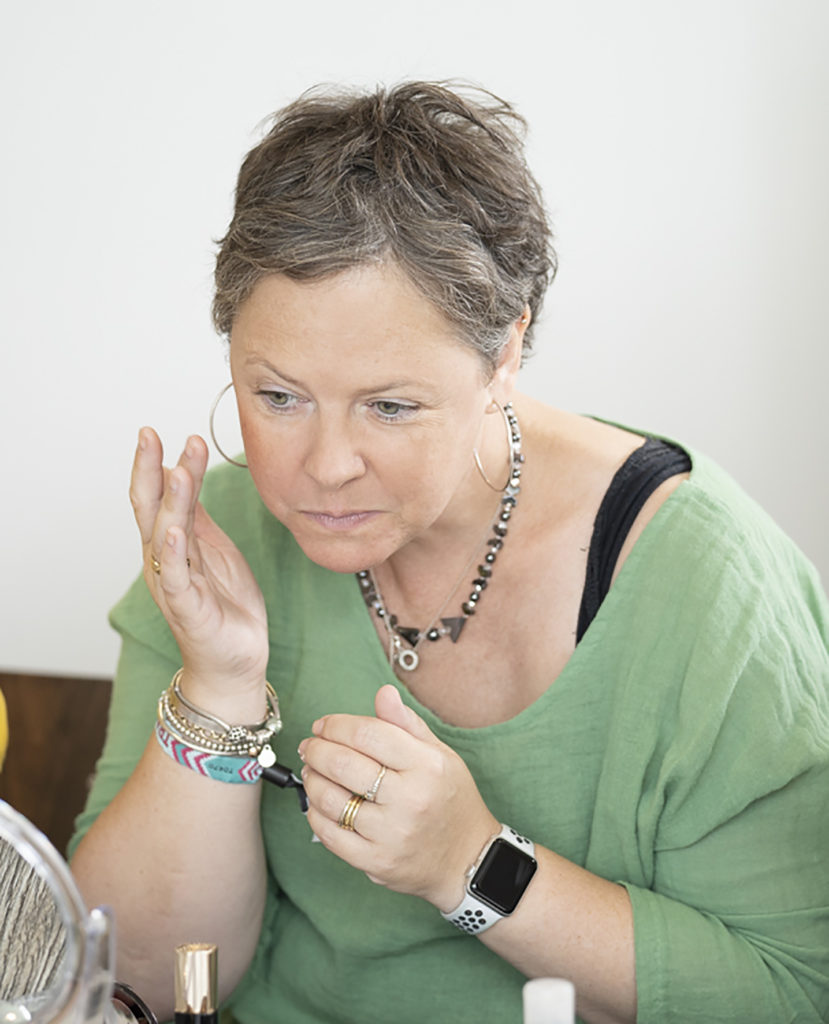 Look Good Feel Better gives people a chance to come together in small groups – online during Covid – for two hours of learning, fun and often a lot of laughter.  We help people look and feel like themselves again and we're often told that we've helped someone feel like they are wrestling back control when it's been taken away by cancer.  
People tell us that they can talk to other people via zoom and ask questions of our expert host which they wouldn't want to ask their oncologist or worry their family and friends about.  Everyone in their group is in the same situation and a problem shared is definitely a problem halved.
It's all about positivity and normality – being able to look in the mirror and see yourself again is a powerful thing.
What are your top tips for:
Skin care  
Gentle cleansing and moisturising morning and evening; plenty of TLC and finding time for yourself; watching our tutorials or hopefully taking part in one of our virtual sessions for more tailored advice.  A light eye cream and regular application of lip balm is also soothing and relaxing to apply. 
Makeup
We show people the transformative effects of a little concealer – different ones to be applied in the inner corner of the eyes, over dark circles and over areas of redness.  This helps give a wonderfully smooth, even base for a light foundation.  The make-up we teach people looks very natural and 'everyday'.  Techniques for drawing in sparse or missing brows is one of the key things we show people and highlighting your eyes with a soft eye pencil when lashes may be falling out can make a very real difference.
Hair care (including wigs and head care) 
Everyone is different in terms of how their treatment affects their hair and scalp.  We have some excellent tutorials on our website and our virtual sessions in this area are really well attended and full of incredible information – from scalp cooling to considering a new shorter hairstyle pre treatment; from advice on choosing and wearing a very natural looking wig to alternative head coverings.  Check out our website for more information.
Nail care  
Nails can become very brittle, dry and may be damaged by cancer treatments and Look Good Feel Better's Nailcare Virtual Workshop offers the perfect opportunity to find out more from our nail experts.  Simple techniques like regularly using cuticle oil, keeping hands and nails out of water (no more washing up without gloves!), treating your hands to lots of soothing lotion – join us for a fun and informative session.
In daily beauty and skincare routines, especially when skin is sensitive from cancer treatment, are there specific ingredients that should be avoided?   
We recommend that people don't use very 'active' products (AHA's, retinol, etc.) when going through treatment. We also suggest you avoid harsh exfoliation products. Your skin can become sensitive when it wasn't before and using products formulated for sensitive skin is the best way forward. 
Are there any ingredients to look out for when choosing products? 
Ideally we try to tailor our advice during an online session as some people might find their skin has become much drier and very reactive whereas others might get oilier skin or break outs.  As we keep numbers in our online workshops to around ten people our skincare and make-up experts are able to cover pretty much every question or issue.
If you have found the above informative and would like to find out more, please head to Look Good Feel Betters website. There you can sign up for an online session, read more about their range of confidence boosting services, or even watch their online tutorials.
Body image and confidence can be a difficult topic to bring up with care teams and loved ones. In a report published by Breast Cancer Now, women reported that the topic of body image was hardly raised in conversation by their doctor. 
"It is as if they are only concerned with the physical treatment of the cancer, and that you are almost being vain if you care about any of the rest" — Rachel, 471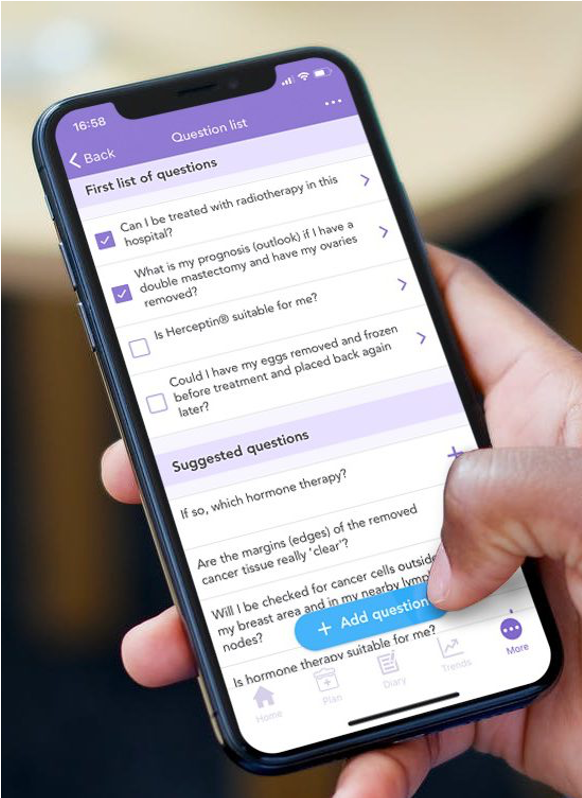 It can be daunting discussing such a personal topic, but speaking up about your concerns and finding support from charities, such as Look Good Feel Better, can make all the difference.  At OWise, we strive to help you improve communication regarding your breast cancer and get the support you need. We provide a number of tools to help with this. With the Questions List, you can write down your body image or makeup related questions so that you know exactly what you will ask before arriving at a consultation or LGFB zoom meeting. You can also make notes, store photos and audio-record these conversations, so you can refer back to it later. Be supported by OWise. Download our app for free today. 
References 
Magnusson, L., Lavelle E. (2014) My body, myself – Altered body image, intimacy and sex after breast cancer. Breast Cancer Now (formerly Breast Cancer Care). Available from: my-body-myself-report.pdf (breastcancernow.org)